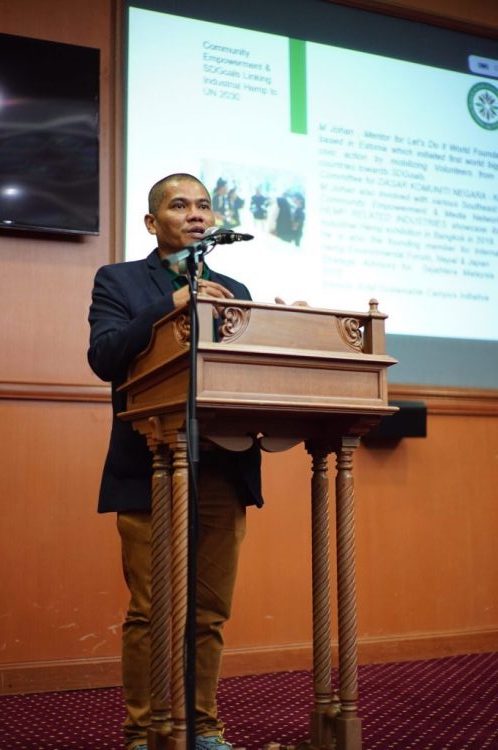 Mohamad is the founder and President of MHIRA – Malaysia HempTech Industrial Research Association and has been active in the Cannabis legalisation movement in Malaysia since 2013. He has developed a "Towards Zero Waste Campaign" education in Malaysia in 2010 which involves 20 schools in farming and recycling initiatives.
He is also the founder and past president for RCOMM Lestari (2009 – 2015) organised a national and regional sustainable campaign. Being appointed as the Southeast Asia Mentor for World Cleanup campaign, initiated from the Let's Do it Foundation based in Estonia, Mohamad has been empowering more than 200,000 communities and students with local universities, stakeholders and government agencies on out-reached programs, research and development related to bio-mass, waste management and green productivity.
A certified trainer for GP under Asia Pacific Organisation Japan, he is currently the independent Advisor on Sustainable Campus for IIUM- International Islamic University, Gombak. He served as the Strategic Advisor for Sejahtera Malaysia and actively organised a community cleanup involving all states in Malaysia and the Southeast Asia region since 2012.