HSC Executive Tour 4.0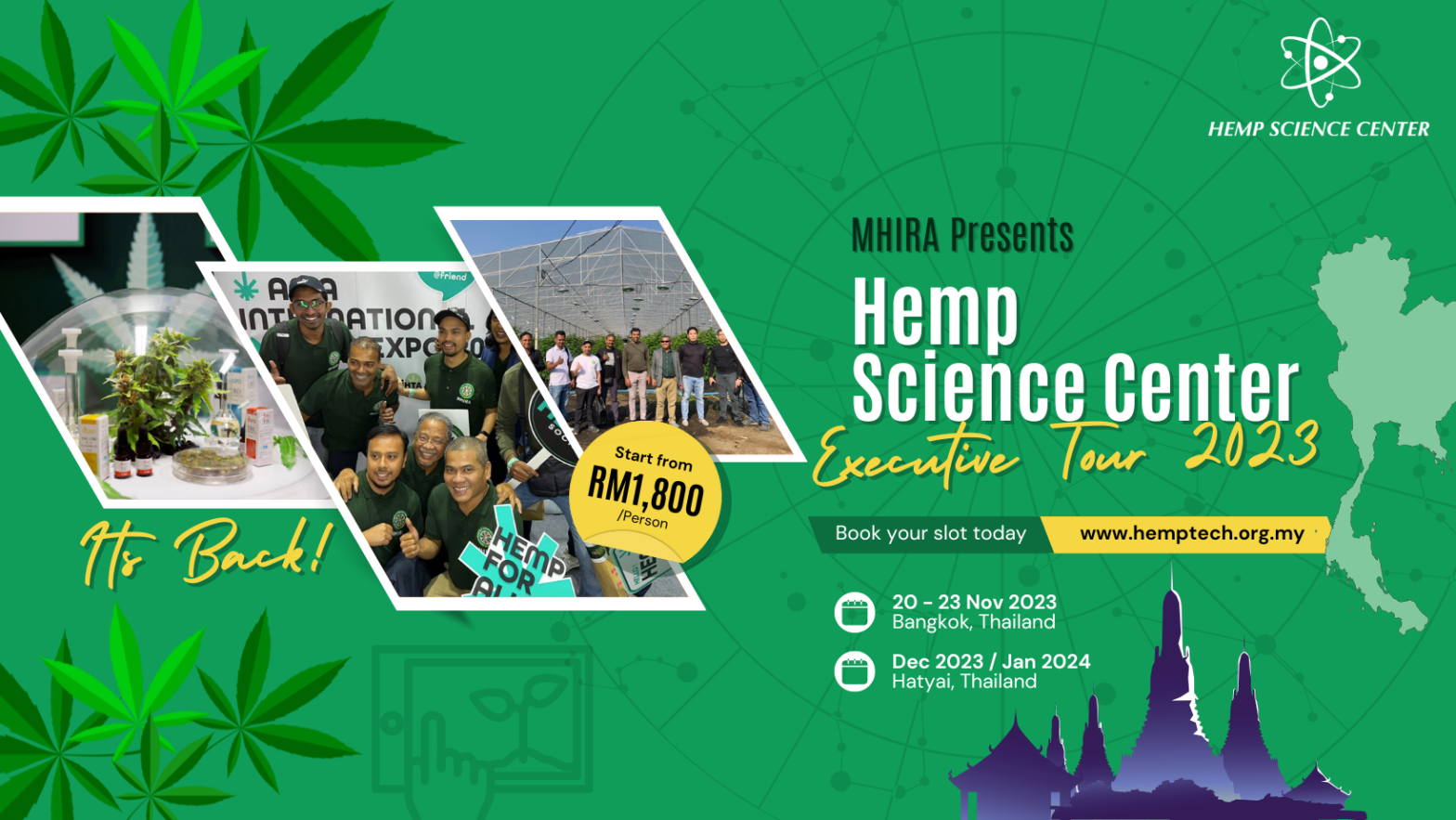 20-23 Nov 2023
Bangkok & Ayutthaya, Thailand
Note: Please fill in the Confirmation Form before signing up for the HSC Executive Tour program.
This exclusive educational journey is designed solely for the purpose of learning and venturing into future cannabis and hemp enterprises. The HSC Executive Tour 4.0 stands as the epitome of education, providing a comprehensive understanding of cultivation, appropriate facilities, extraction processes, as well as delving into the historical and cultural significance of Cannabis as a traditional medicine in Thailand.
By joining forces with the industry's brightest minds, participants will have the opportunity to explore the latest technologies, services, and solutions within the expansive MHIRA network. The educational journey commences with a visit to the cultivation site in the iconic Historic City of Ayutthaya, followed by engaging sessions with prominent Thai University Hemp & Cannabis researchers. Subsequently, a day is dedicated to the Herbal Medicine Workshop, conducted in partnership with the Department of Thai Traditional & Alternative Medicine (DTAM). This is then accompanied by a special tour during the Asia International Hemp Expo at the esteemed Queen Sirikit National Convention Centre. The journey culminates with a meaningful engagement session with trade officials and the Malaysian Embassy in Bangkok.
During this educational odyssey, participants will have the unique opportunity to explore a diverse range of Cannabinoid-based products, spanning from cosmetics to foods, all crafted from Hemp plants grown on-site. MHIRA offers tailored study visits that provide an accelerated insight into this emerging sector.
Whether you are seeking to enter the legal cannabis hemp industry or are poised to elevate your business internationally, this is an excursion that cannot be overlooked.